Heather is hosting this week
And the word she has chosen is:
ANGLES
Working 9 in a row so it doesn't seem
like I am doing much more than
That made my choices very slim
for picture taking or so I thought
until I took a break and started
the hospital Friday night.
Found that a hospital has lots of angles.
Took many pictures of ceilings,
but this is the one I decided to use.
It was taken from an angle on the third floor
looking through the atrium
toward the front of the hospital
including the first three floors.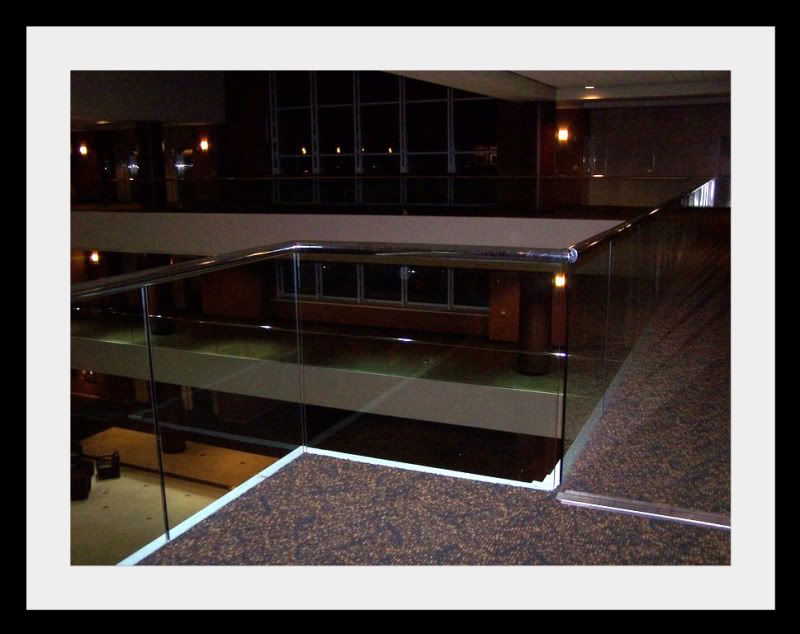 Taken August 30, 2008 03:40am with my Kodak Z740 Digital Camera & Framed in photobucket
"The high-ceilinged rooms,
the little balconies, alcoves,
nooks and angles
all suggest sancturary,
escape, creature comfort."