Of course, each week Heather
gets each one of us to put on our thinking caps.
With me the first thing that pops into my head is the music
(but than I am a music person)
and this week I just could not get away from this song.
I thought of "One Nation Under God" and one flag
But this song stayed in my head so here it is...
When not one of your friends can come out to play,
Not one adult is free ~ or so they say....
One is such a lonely number....
What is one boy to do?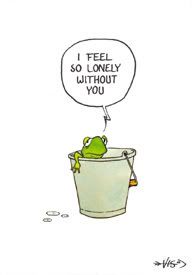 Wishing each one
of you a Wonderful Weekend!!!